A message from Ms Greenhalgh
We've had another lovely week here at school and are now looking forward to the King's Coronation celebrations over the long weekend.
You may have seen the piece in The Press this week asking for Old Millthorpians to get in touch and share their stories. If you or someone you know is an ex-student of Millthorpe or Nunthorpe School, Miss Watts our Careers Lead would love to hear from you. Likewise, our fellow SBMAT school, York High, would also love to hear from their ex-students. Through our varied Careers programme we try to inspire our current students by sharing advice, information and resources and inviting past students in to tell their stories is a fantastic way to do this, so please do spare a few minutes to drop us an email.
Congratulations to all those who have received a golden ticket this week – keep up the good work! And well done to Finley, Lilly, Liam, Alice, Felix, Lily, Daniel, Kiera, Lena, Georgina, Reuben, Alex and Finley who were all nominated by their faculty to enjoy a hot chocolate with the head earlier today.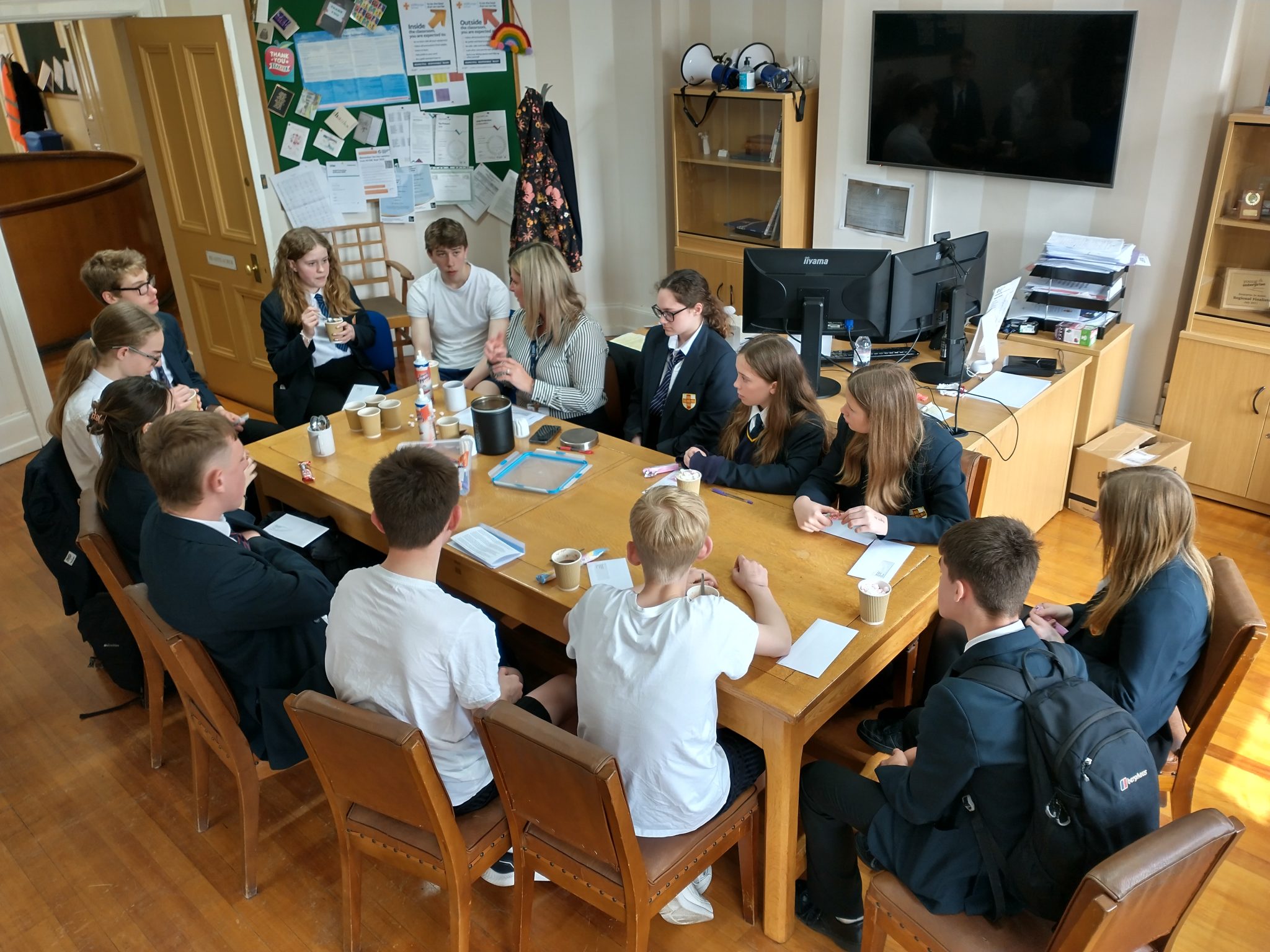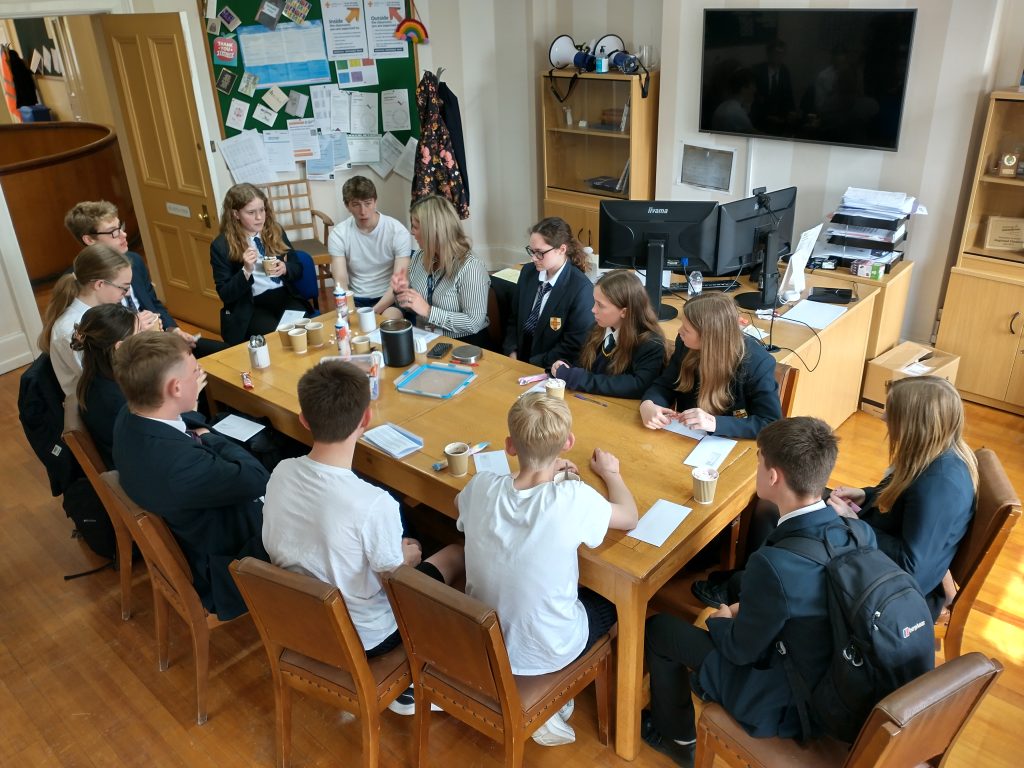 It's wonderful to see so many of our students being respectful, responsible and ready and aspiring to be the best that they can be.
I hope you all have a lovely long weekend and enjoy the coronation festivities. We'll see everyone back at school on Tuesday 9 May for a 'B' Week.
With best wishes,
Gemma Greenhalgh
Headteacher
Changes to the school day
A reminder that from Tuesday 9 May, we will be making some small changes to the school day timings to cater for the Year 11 exams which require longer afternoon sessions.
The new school day timings are as follows:
8.45-8.55am: Morning registration/tutor time
8.55-9.55am: Period 1
9.55-10.55am: Period 2
10.55-11.10am: Break
11.10am-12.10pm: Period 3
12.10-12.55pm: Lunch
12.55-1.15pm: Afternoon registration/tutor time
1.15-2.15pm: Period 4
2.15-3.15pm: Period 5
Once exams are completed, we will let students and families know when the school day timings will return to normal.
Calling all Year 11 parents/carers
A reminder to parents/carers of Year 11 students that we need your photos for our Leavers Assembly by Friday 12 May please.
During the assembly, each student's Year 7 photograph will be displayed on a slide (alongside another student, so that they are not the sole focus of attention) just for a few seconds. We would like to invite you to send us up to four photographs that you (and importantly they!) are happy to be shown. It could be a baby/toddler photo, a primary school picture, their first day at Millthorpe, a picture from any trips they have been on, a photo of them with their friends enjoying themselves inside or outside of school – anything really.
Please do not send more than four photos as this is the maximum number we can include for each student. You can also send a video or two if you wish.
Please remember to check with your child before sending them as we don't want anyone being upset.
Crucially, please include the name of your child when sending the email. This is because the presentation is kindly being put together by our Reprographics Admin Assistant, and he does not know all of the students. Please send your photos/videos to: y11leavers@millthorpe.southbank.academy – thank you!
South Bank MAT festivals
Dear parents/carers
We are holding two large festivals in July this year for pupils across the Trust – one 'South Bank Trust Sports Fest' at the University of York athletics stadium on 3 July, and the other 'South Bank Trust Festival of the Arts' at York Barbican on 13 July. The festivals are designed to celebrate the achievements of pupils across our six schools and parents and carers will be invited to attend. We will also be fundraising for staff-nominated charities through ticket sales, stalls and additional promotion. Further information will be shared in the coming weeks.
For both events we are looking for sponsorship to help cover costs, as well as a videographer and/or photographer. Please follow the link below and complete the survey if you feel you may be able to support in either of these respects.
Many thanks for your continued support,
Jen Mitchell
Director of Personal Development – SBMAT
Miles and Finlay take control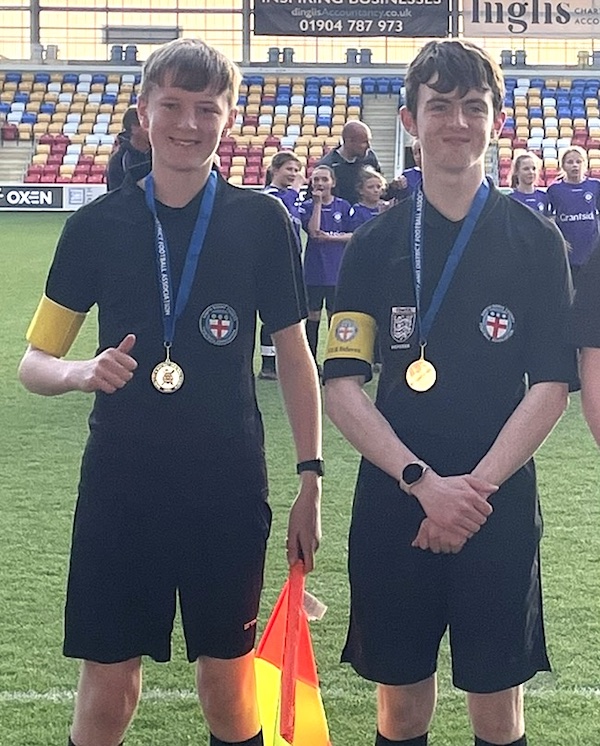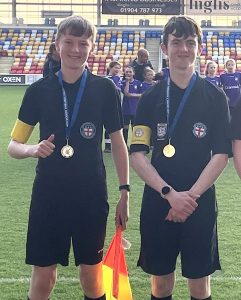 We are really proud of Myles (Year 11) and Finlay (Year 10) who were the match officials at the under 12s girls football final at the York City Stadium on Wednesday. Myles also officiated in the under 13s boys match last week.
Officiating football matches can sometimes be a thankless task, and we are in awe of Myles and Finlay as they continue to progress in this field. They have both shown amazing dedication and resilience!
Mr Hunt to run for Children Today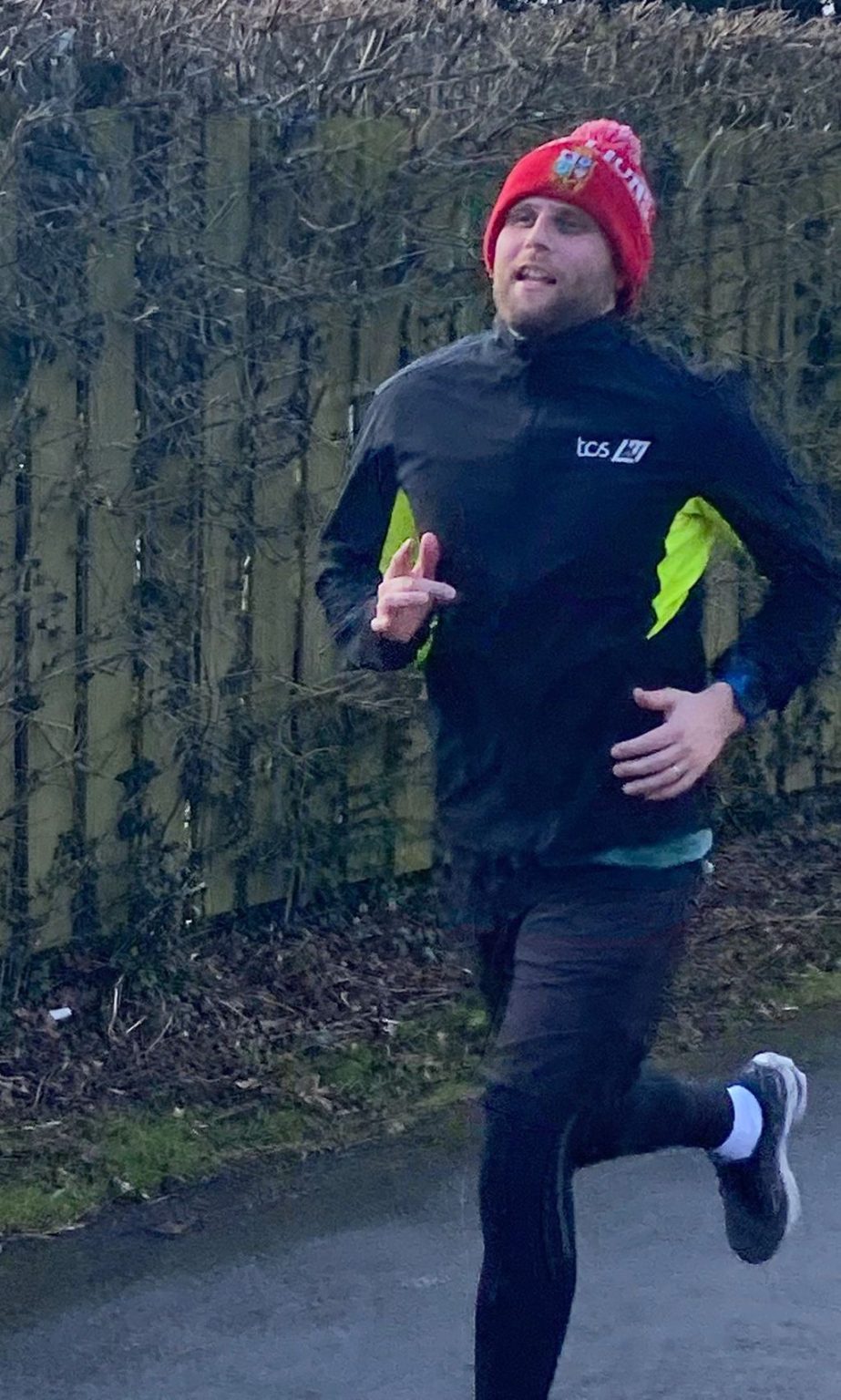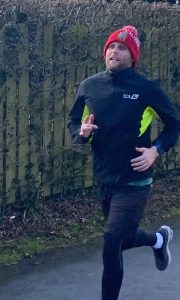 Our very own Mr Hunt, Deputy Head of Year 11, is running the Leeds Marathon on Sunday 14 May to raise vital funds for a local charity called Children Today.
Children Today is a small charity that helps children and young people with disabilities to access adapted equipment.
You can help Mr Hunt raise funds by donating £1 on our non-uniform day which is taking place on Friday 12 May or by visiting Mr Hunt's fundraising page.
All donations will make a big difference to this brilliant charity.
If you would like to find out more about Children Today, please visit www.childrentoday.org.uk
YIK's Parent Carer Forum
To find out more about events and support available from the YIK Parent Carer Forum please take a look at their latest newsletter here.
#WakeUpWednesday – Top tips to safely using Smartwatches
This week's handy guide from National Online Safety provides ten top tips for parents and carers who have, or may be thinking about, getting their child a smartwatch. Please take a look.
Safeguarding
If you have significant concerns for the welfare of a child, in addition to being able to contact Mrs Cole, Mrs Cooper or Mr Beever during school hours by emailing safeguarding@millthorpe.southbank.academy, you may wish to make direct contact with the York MASH (Multi-Agency Safeguarding Hub) on T: 01904 551900, option 3. They operate an out-of-hours service so concerns can be raised with them at any time.