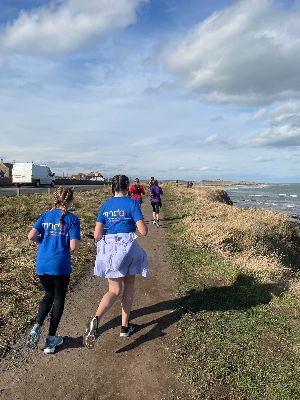 Anya and Daisy in Year 9 ran the Endurancelife Northumberland 10k recently to raise money for the Motor Neurone Disease Association. This is what they had to say:
"This is a charity for those who suffer or are affected by MND. We did this because one of our close family friends has recently been diagnosed with it and we have seen how it affects families first hand. We trained through all weathers including snow and rain. We enjoyed most of the run except the bit that made the 10k into the final distance of 11.68k!!
"So far we have raised just over £1000. If you would like to hear more about the MND association and/or sponsor us you can do so here."
Congratulations to Anya and Daisy for this superb achievement and also for raising so much money for a worthy cause. We are very proud of you.