A message from Ms Greenhalgh
It's feeling incredibly autumnal as we head into the weekend and indeed into October – fingers crossed it will warm up just a little! September has been a fantastic month at school; I've really enjoyed getting to know our new students and am very proud of how they have all settled in. I also want to say 'well done' to the vast majority of students who are trying really hard to be respectful, responsible and ready.
We are now gearing up to meeting our next cohort at our Open Evening on 11 October. Please share this date with family or friends with children in Year 6. More details about the evening can be found below.
Finally, for our oldest students and their parents/carers, on Thursday 6 October, we are holding our Year 11 information evening which will start at 6.00pm and last for approximately 45 minutes. We will share information on GCSEs, learning conduct, revision tips and everything else you need to know to help you and your child during their final year at Millthorpe. I look forward to meeting everyone on the evening.
I hope you all have a lovely weekend.Kind regards
Gemma Greenhalgh
Headteacher
Open Evening
We will be holding our Open Evening for Year 5/6 students and their families on Tuesday 11 October, from 6.00-8.00pm.
On the evening, you can hear from Headteacher, Ms Greenhalgh and some of the key staff that work across the school, meet students and staff, experience a range of activities in our different subject areas and find out how we can support your child to be happy and successful.
Special Edition SEND Newsletter
City of York Council (CYC) has published its Special Edition SEND Newsletter. This covers a range of the work that has taken place at CYC and the Yorkshire and Humber Care Partnership as part of their joint improvement journey and includes just some examples of how they have worked with families to make improvements.
Black History Month
October is the start of Black History Month in the UK and it's a time for learning, reflecting on and celebrating the impact of Black heritage and culture. Millthorpe School has been observing Black History Month for several years now and we are proud to be recognising the achievements of Black people again.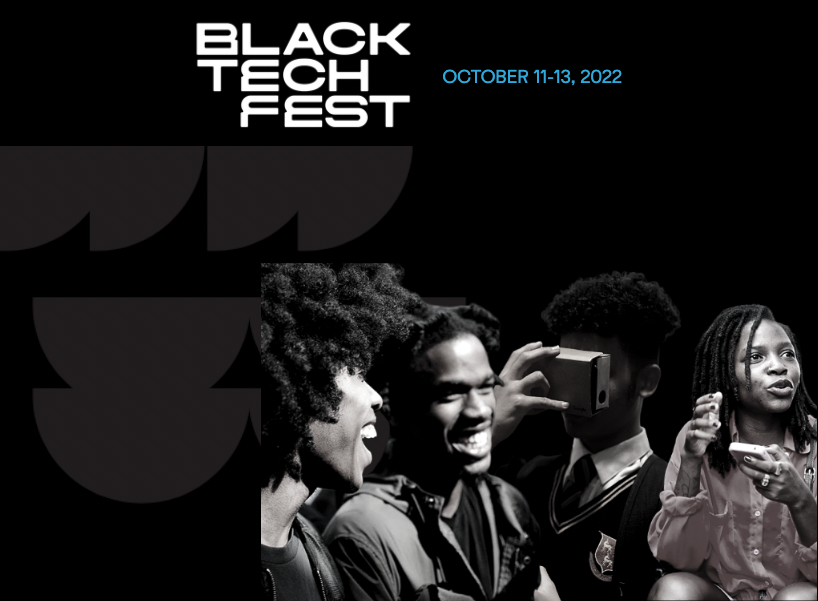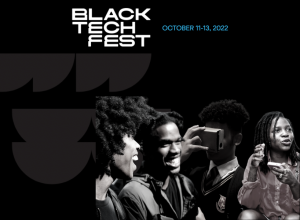 Ms Garner Steel and Miss Ramadhan would like to share a virtual event that students might be interested in.
Black Tech Fest
 exists to inspire and create space for powerful conversations around technology, inclusion and innovation. It is hosted in London but on Tuesday 11 October there is a virtual event during which people can listen to panels. There are some panels that start at the end of the school day on various topics including product management; ethics and artificial intelligence; music technology; crypto currency and a closing panel including Michelle Williams.
We will also be showing one panel in C4 on using technology to solve police injustice which is open for all students to come along. There might even be some biscuits!
Millthorpe Maths
'I'm bored' is often the common refrain issued by children. Well, fear not! This week's maths puzzle comes in the form of a Futoshiki. Use the inequality signs to complete the grids. Positive reward stamps will be given to all successful completions and the first complete sheet will win a prize.
Year 11 will of course be busy revising for next week's Maths PPE – good luck and don't worry. This is your first chance to see where you're at and show us what you can do!
Bouldering Club
This year the PE department is adding to its already extensive range of extra-curricular sporting activities with the introduction of a Bouldering Club. The club, which will be for students aged 14+, will run on a Monday or Tuesday after school at Red Goat Climbing.
The charge for each session will be £5 which includes shoe hire. As with all trips and activities where there is a cost attached it is hoped that the cost of the sessions will not be a barrier to participation. Every effort will be made to find a way to make the club work for as many interested students as possible.
We hope to take the first group to Red Goat in the near future. Mr Randall will be in contact with those who have already signed up. For more information please email d.randall@millthorpe.southbank.academy
PE update – cold weather and kit
As the temperature starts to drop we would like to remind parents that it is fine for students to bring additional layers such as plain blue or black skins and extra layers to go under their reversible tops or fleece tops. Students can also wear tracksuit bottoms which are plain blue of black or school joggers which can be purchased from Keal Teamwear. They can also wear gloves and woolly hats which are plain and appropriate for playing sport.
Our lessons carry on regardless of the weather. We will always consider how wet, windy or cold it is and make sensible calls on taking students out. On occasion, a decision to take our learning into a classroom could be made, but the norm will be to get our students outside and active. Sending your children into school with appropriate, additional layers will make their PE experience more positive.
Music news
If your child would like to learn a musical instrument this year, there's a range of opportunities available, from woodwind to drums, strings to brass, and more! Take a look here for further information.
If your child would like to attend a music club either at lunch time or after school, you can view the details here.
National Online Safety – #WakeUpWednesday
National Online Safety have produced a really handy guide to support parents, carers and young people to be "green with their tech." Please take a look.
Free support for young people to help them quit vaping or smoking
A new campaign from City of York Council is tackling the rise in teenagers vaping and smoking. Targeted at young people aged 12 to 17, the campaign takes place over three months, starting in October, during the national stop smoking campaign Stoptober. Young people can access free support to quit vaping or smoking for good.
The press release about the campaign can be found here and one of the promotional leaflets here.
Safeguarding
If you have significant concerns for the welfare of a child, in addition to being able to contact Mrs Cole or Ms Simpson during school hours by emailing safeguarding@millthorpe.southbank.academy, you may wish to make direct contact with the York MASH (Multi-Agency Safeguarding Hub) on T: 01904 551900, option 3. They operate an out-of-hours service so concerns can be raised with them at any time.