A message from Ms Greenhalgh
It's been a lovely, festive week here at Millthorpe. On Tuesday, we hosted the annual Big Sing, welcoming in residents from local sheltered housing schemes who were entertained by some of our students. We also enjoyed Christmas Dinner on Wednesday thanks to Dolce, our catering partner, and today our Student Leaders have collected and wrapped all of the items which have been donated in response to our annual Christmas Homeless Charity Appeal. They will be shared out amongst our three chosen charities: SASH, Refugee Action York and Carecent, next week. Thank you so much to everyone who donated.
The long-awaited school production of Mary Poppins Jr takes place next week, on 13, 14 and 15 December, so if you haven't got your tickets yet, there's still time! Just head over to ParentPay. We can't wait to see the show!
Next week is our last week of term and we will complete the year with a 'B' Week. School will close on Friday 16 December at 3.15pm for the Christmas holidays and we will reopen on Tuesday 3 January 2023.
I hope you all have a lovely, if somewhat chilly, weekend!
Kind regards
Gemma Greenhalgh
Headteacher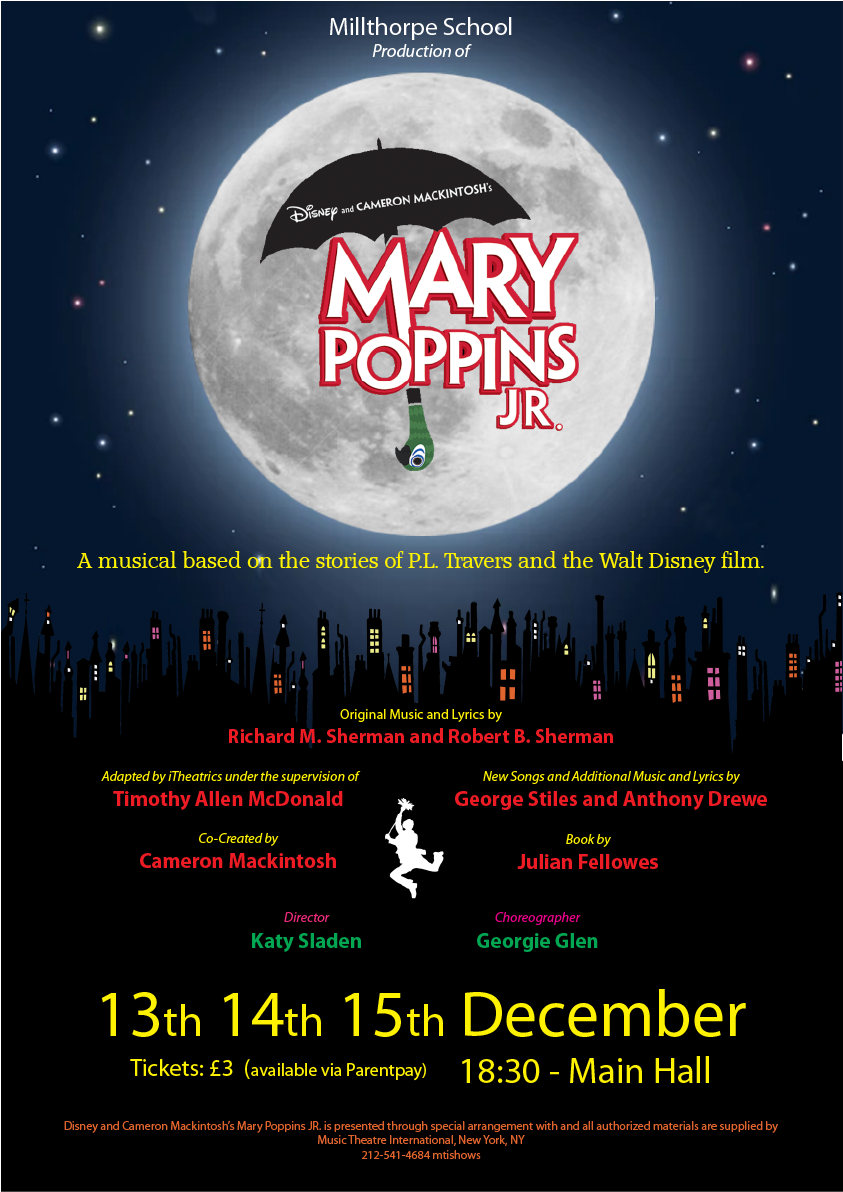 PE update
Head of PE, Mr Boothman, has written to parents/carers to provide an update on PE kit, participation in PE and expectations. Please take a look at the letter here.
Increase in cases of scarlet fever
The UK Health Security Agency (UKHSA) has written a letter informing parents of a recent increase in notifications of scarlet fever which are above seasonal expected levels. You may have seen this in the media and the news may be causing you some concern. The UKHSA would like to take this opportunity to remind you of the signs, symptoms and the actions to be taken if you think that you or your child might have scarlet fever.
Please take a look at the letter from the UKHSA together with a poster on managing cases of infectious diseases.
Lost property
We have a large amount of lost property in the school office, most of which has been here for some time. If you are aware that your child is missing something, please encourage them to come to the office to check if we have it and we can hopefully reunite some of the items with their rightful owners!
Anything which has not been claimed by the end of term will be donated either to the school's Eco Laundry or a charity.
Maths news
The Maths Department would like to say a huge well done to all the year groups who have taken their end-of-term assessments – enjoy the well-deserved break. Just a reminder for Year 11 – the work continues as you've got another set of PPEs in January. Maybe Santa will bring you a revision guide!
This week's puzzle has a distinctly festive theme – you might say it's courtesy of Father Christ-MATHS!
Art Camp
An Art Camp organised by According to McGee is taking place on 19-22 December, from 10.00am-3.00pm. Professional teachers and artists will be on hand to guide your child to create a winter masterpiece.
Sessions will take place at English Martyrs Church Hall, Dalton Terrace, York and lunch is provided. The organisers are offering free places for families who receive Free School Meals.
For further information, please visit https://accordingtomcgee.com/products/art-camp or contact Greg McGee E: greg@accordingtomcgee.com or T: 07973653702 by Monday 12 December.
National Online Safety – #WakeUpWednesday
National Online Safety have produced another two excellent guides for parents and carers: one on social media and mental health, and one on a social media app called HiPal which turns phones into walkie-talkies. Please have a read of these and discuss the content with your child(ren).
Safeguarding
If you have significant concerns for the welfare of a child, in addition to being able to contact Mrs Cole or Ms Simpson during school hours by emailing safeguarding@millthorpe.southbank.academy, you may wish to make direct contact with the York MASH (Multi-Agency Safeguarding Hub) on T: 01904 551900, option 3. They operate an out-of-hours service so concerns can be raised with them at any time.