A message from Ms Greenhalgh
Our Year 10 GCSE Geography students have been enjoying the very changeable autumn weather on the coast during their field work trips to Hornsea this week – some had lots of sunshine and some definitely needed their waterproofs. With fish and chips for lunch though, no-one seemed to mind too much!
On Wednesday, our Year 7s took part in a fun and challenging team-building event hosted by Speedkix during which they got to try zorbing, NERF, Speedkix football challenge, soft archery, frisbee, golf and dodgeball. We'll bring you more details and photos in our Millthorpe Messenger later this year.
We're looking forward to welcoming parents/carers and students to our Year 11 Parents' Evening next Wednesday. Please make sure you have booked your time slots to see your child's teachers.
You may have seen in the local press this week that ex-Millthorpian, Ellen Bray Koss, who is now in her final year of A Levels at All Saints, was one of 15 winners of the Foyle Young Poets of the Year from a field of 6,600 young people across 119 countries. I'd like to say a huge 'well done' to Ellen on behalf of everyone at Millthorpe on this great achievement. You can read the story in full here.
Congratulations to those students who were nominated by their faculty to have hot chocolate with me earlier today. Well done to Rosie (who was nominated twice!), George, Delphine, Hattie, Zakariya, Grace and Ava.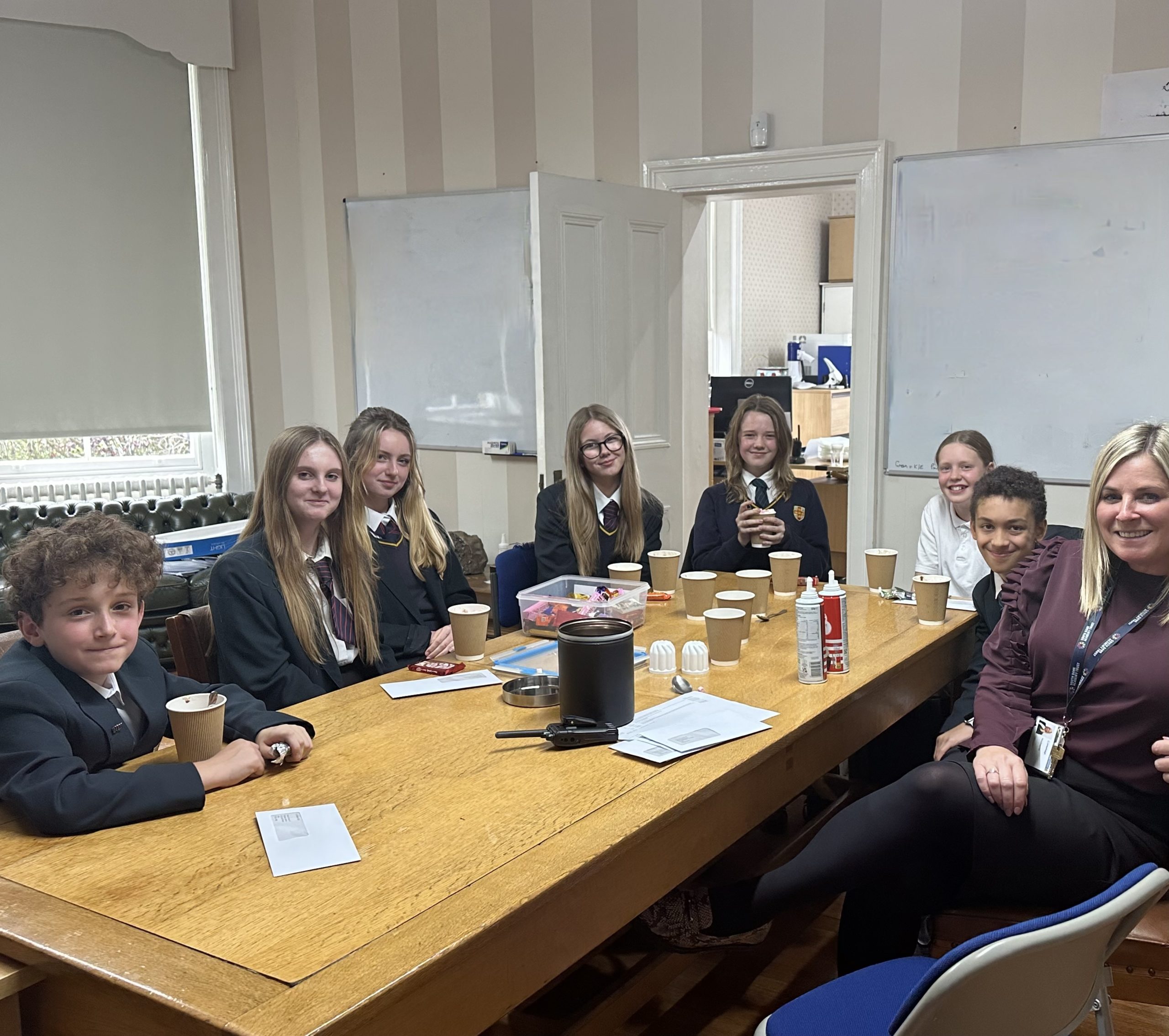 Once again, it's wonderful to see so many students receiving golden tickets this week – great effort everyone! You can see the full list below
Wishing you all a very happy weekend and I'll look forward to seeing everyone back on Monday for an 'A' week.
With best wishes,
Gemma Greenhalgh
Headteacher
Student Leader applications are open
After an assembly this week delivered by some of our current Year 11 Student Leaders, Year 10 students are now invited to apply for the role. This is a fantastic opportunity for students to take on leadership responsibility and have a positive influence on the school community!
Application packs are available from Mr Sloan. A copy of the letter and application can be found here.
Assemblies next week
Next week's assembly topic covers online kindness. Although the main focus will be based around respectful interaction we will touch on hate speech. The content of one of the video clips is powerful but for some children could be a little distressing. The video, created by charity Online Hate UK, uses language taken from real bullying cases. Please email your child's tutor if you feel that your son/daughter may need some extra support to process this type of material.
Year 7 assembly: Addressing sexual harassment in school
As part of our personal development programme and in line with national guidance, our safeguarding team will be delivering an assembly to Year 7 on Friday 20 October on addressing sexual harassment in school. This assembly has been delivered to all other year groups before the summer break.
The assembly will focus on what students and staff can do to support and educate each other and to call out unacceptable behaviour. Any students wishing to know more about the content of the assembly should discuss this with their Form Tutor.
Year 11 Pre-public exams (PPEs)
Year 11 student will sit their PPEs from Monday 6 November to Friday 24 November. You can see the exam timetable here.
Year 11 taster days
As part of students' preparation for post-16 education, schools and colleges offer the opportunity to attend their institutions for a day to get an idea of what a 'day in the life' would be like. The taster days are being held on Tuesday 16 January and Thursday 18 January. As all students must be in education up to the age of 18, this is a wonderful opportunity to help them make an informed choice for the next two years that is right for them.
This link takes you to a guide outlining the opportunities available
. Students can apply for two taster days. Details on how to apply are on the form, including links to the application forms. If you have any questions at all about it, please encourage your child to ask their form tutor or to find Miss Watts. Students shouldn't leave it too late to apply. There are deadlines, and the schools and colleges stick to them.
Please note, if your child doesn't apply for a taster day, or only applies for one day, the expectation is that they must come into school.
Post-16 providers at Year 11 Parents Evening
We are delighted to be welcoming our local post-16 providers to our Year 11 Parents Evening on Wednesday 18 October. This will be a great opportunity for parents and carers to engage with the schools and colleges which provide the next step for their children's education and ask any questions they may have.
We are welcoming Derwent Training, York College, All Saints School, Fulford School and ASK Apprenticeships. They are looking forward to the opportunity to meet with you. Should you have any questions, please contact Miss Watts.
Askham Bryan College Open Evening
The team at Askham Bryan College are encouraging students to book onto one of their open events as these are the best way to see the college and speak to tutors. The next event is on 18 October.
For further information or to book a place, click here.
Careers programme – highlighting qualification options
This week we have been looking at A Levels. There are around 40 different subjects you can study at A Level and whilst you should check with the school or college you intend to go to to find out exactly what you need, most institutions ask for the minimum of:
5 GCSEs at grades 9 to 4
grade 6 in the subjects you want to study
A Levels are usually studied over two years, with people choosing to study three subjects, but you can study more or less if you wish.
For more information on A Levels, watch this short video.
AGP Rota
By popular demand, the new AGP rota will swap to having Year 8 on Wednesday and Year 9 on Thursday, as this is what the students are used to. The rest of the rota is unchanged, as follows:
Don't forget your boots!
Year 7 boys football
Mr Randall is starting a football club for Year 7 boys after school on a Friday on the AGP. Suitable footwear must be worn. All are welcome, just come along!
My School Fund initiative
Millthorpe is part the My School Fund initiative, an innovative scheme which allows us to boost our school's budget with your help.
How does it work?
Parents, guardians and carers can sign up to the scheme for free and start earning cashback on the things they buy in participating retail stores, including Sainsbury's and Argos. As you spend, you'll receive 2% cashback in the form of eGift vouchers that can be redeemed in participating stores. By linking your spend to our school on the My School Fund website we'll also earn 1% cashback on your spend.
Add that all up across our school's network of families and together we can all make a big difference!
How to get involved
Visit myschoolfund.org to register for free and link to Millthorpe School. From there, everything you spend in participating stores will go towards helping boost our budget, plus your own!
You can also find out more by watching this short video.
Elf the Musical rehearsals
Next week's rehearsals are as follows:
Monday 16 October:
Full cast singing rehearsal will take place in Music from 3:15-4pm and then Miss Gillespie needs Buddy and Jovie on their own from 4-4:15pm please.
All dancers are needed in the drama hall for a rehearsal from 3.30-4.30pm. We will be setting 'A Christmas Song' so please could you all make yourself familiar with the song?
Tuesday 17 October, 3.30-4.30pm: All elves, Buddy and Santa to finish and polish 'Happy All the Time' and the opening scene before Buddy leaves for New York.
Thursday 19 October, 3.30-4.30pm: All principals and New Yorkers to continue rehearsing the scenes in New York and block 'Sparklejollytwinklejingley'.
SEND Review meetings
We will be holding virtual SEND Review meetings on Wednesday 22 and Thursday 23 November – please save the dates in your diaries.
During the virtual meeting, you will have the chance to discuss your child's SEND needs and the strategies in place to support them. The video call will last 15 minutes and will be conducted with either Mrs Norman, SENCo, one of our SEND Leads or Mrs Armitage, Deputy Headteacher for Inclusion.
The main goal of this event is to review your child's SEND provision within the school, focusing on their student passport. and setting targets for next term. We will jointly assess any existing plans or interventions currently in progress. To learn more about student passports, please visit our school website at: https://millthorpeschool.co.uk/send-provision/
If you ever need to get in contact with the SEND department please contact us at any time at send@millthorpe.southbank.academy
Opportunities Event for young people with SEND
An Opportunities Event for young people with SEND in Years 10+ will take place at Askham Bryan College's Conference Centre on Wednesday 25 October 2023 between 3.30-6.30pm. The event is aimed at students and their parents and carers residing in York, Leeds and North Yorkshire. You can drop in any time.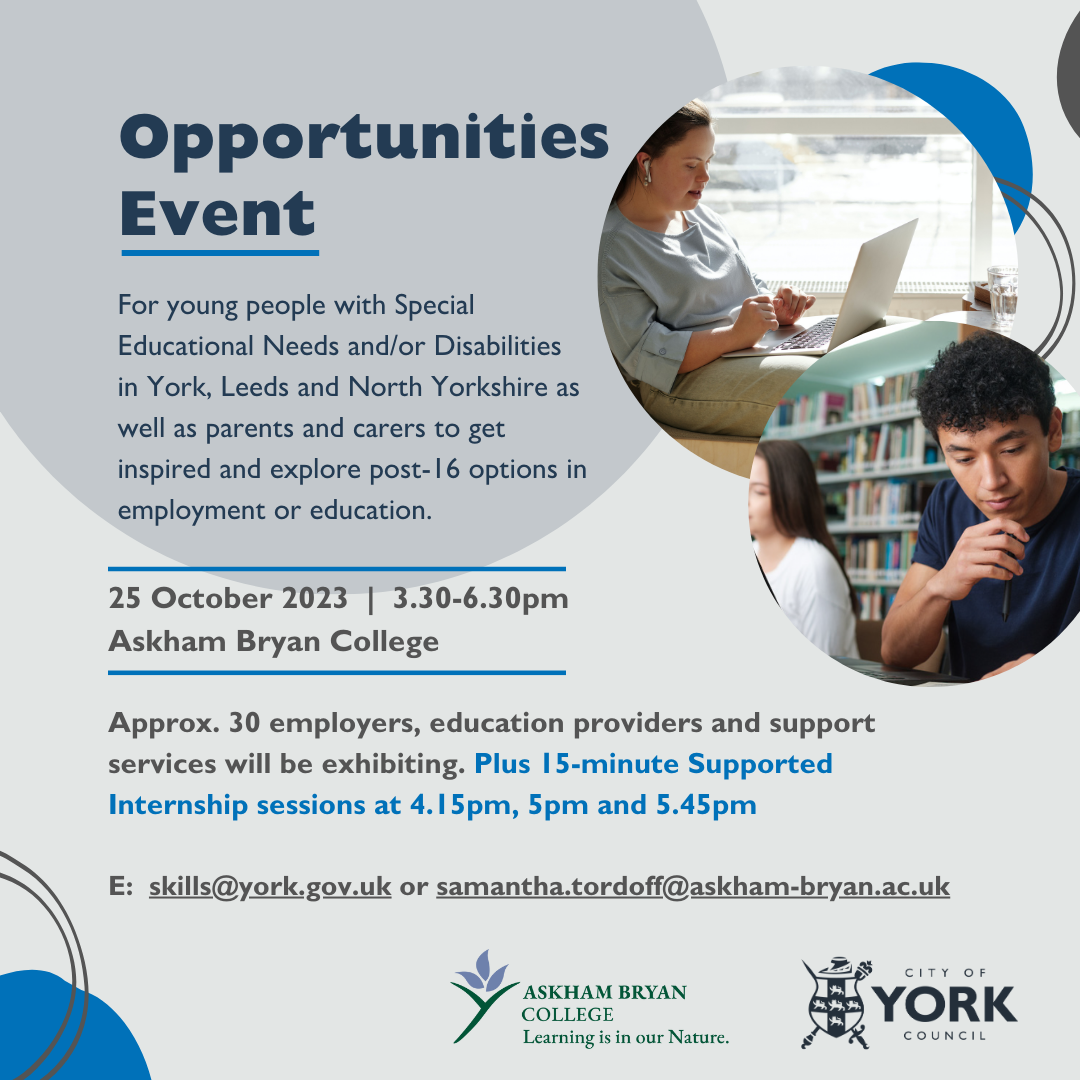 #WakeUpWednesday – supporting your children with accessing upsetting content online
The world is a really uncertain place. Climate change, the war in Ukraine, the conflict between Israel and Palestine to name but a few things. In the modern day, our young people are exposed to lots of upsetting content when they go online, so this weeks' guide from National Online Safety will be really useful for many parents/carers to guide and support conversations about what your child is viewing when they are online. Please take a look.
Safeguarding
If you have significant concerns for the welfare of a child, in addition to being able to contact Mrs Cole, Mrs Cooper or Mr Beever during school hours by emailing safeguarding@millthorpe.southbank.academy, you may wish to make direct contact with the York MASH (Multi-Agency Safeguarding Hub) on T: 01904 551900, option 3. They operate an out-of-hours service so concerns can be raised with them at any time.