A message from Ms Greenhalgh
I hope you have all had a good week. It's been another busy week at school and it was lovely to welcome parents/carers of our Year 8 cohort to Parents' Evening on Wednesday. Today, as a school, we took time to remember the servicemen and women who have given their lives for their country. It was wonderful to see our students being so thoughtful and respectful as we observed the two-minute silence.
I'm very proud of our Year 11s who have continued to work hard in preparation for their exams next week. I'm sure they will be great but if your child is struggling in any way, please do contact us.
Have a lovely weekend!
Kind regards
Gemma Greenhalgh
Headteacher
Millthorpe remembers
Today at 11.00am, our whole school community fell silent for two minutes to mark Armistice Day. Mr Jackson sounded the Last Post in the quad as all students impeccably observed the silence.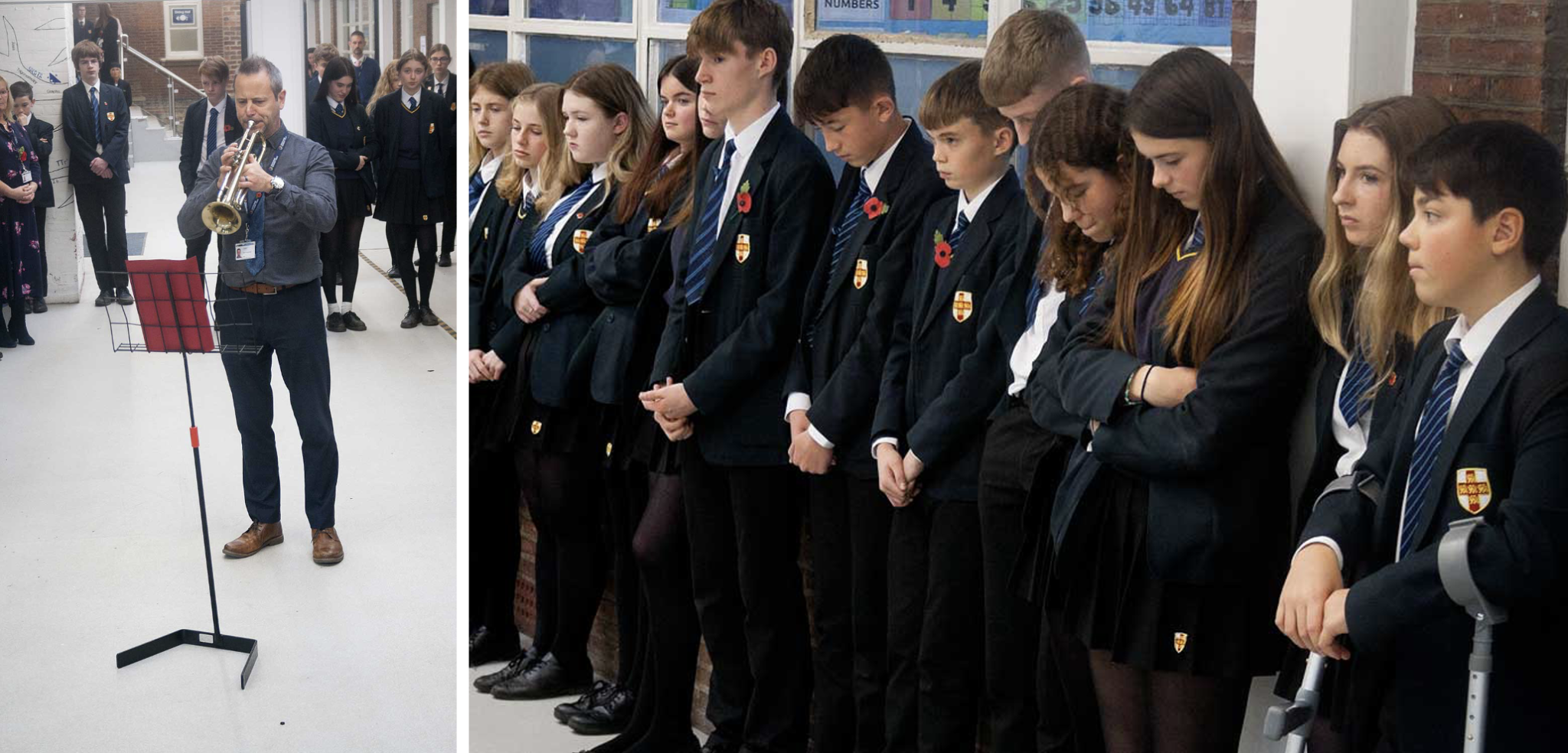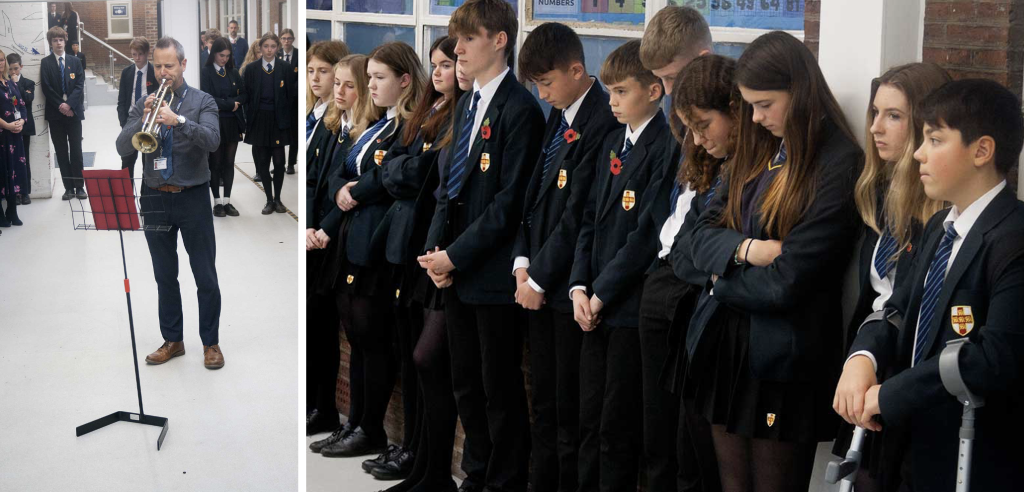 Thank you to all those who have made poppies for our stunning display. We think you'll agree it looks beautiful.
Lest We Forget.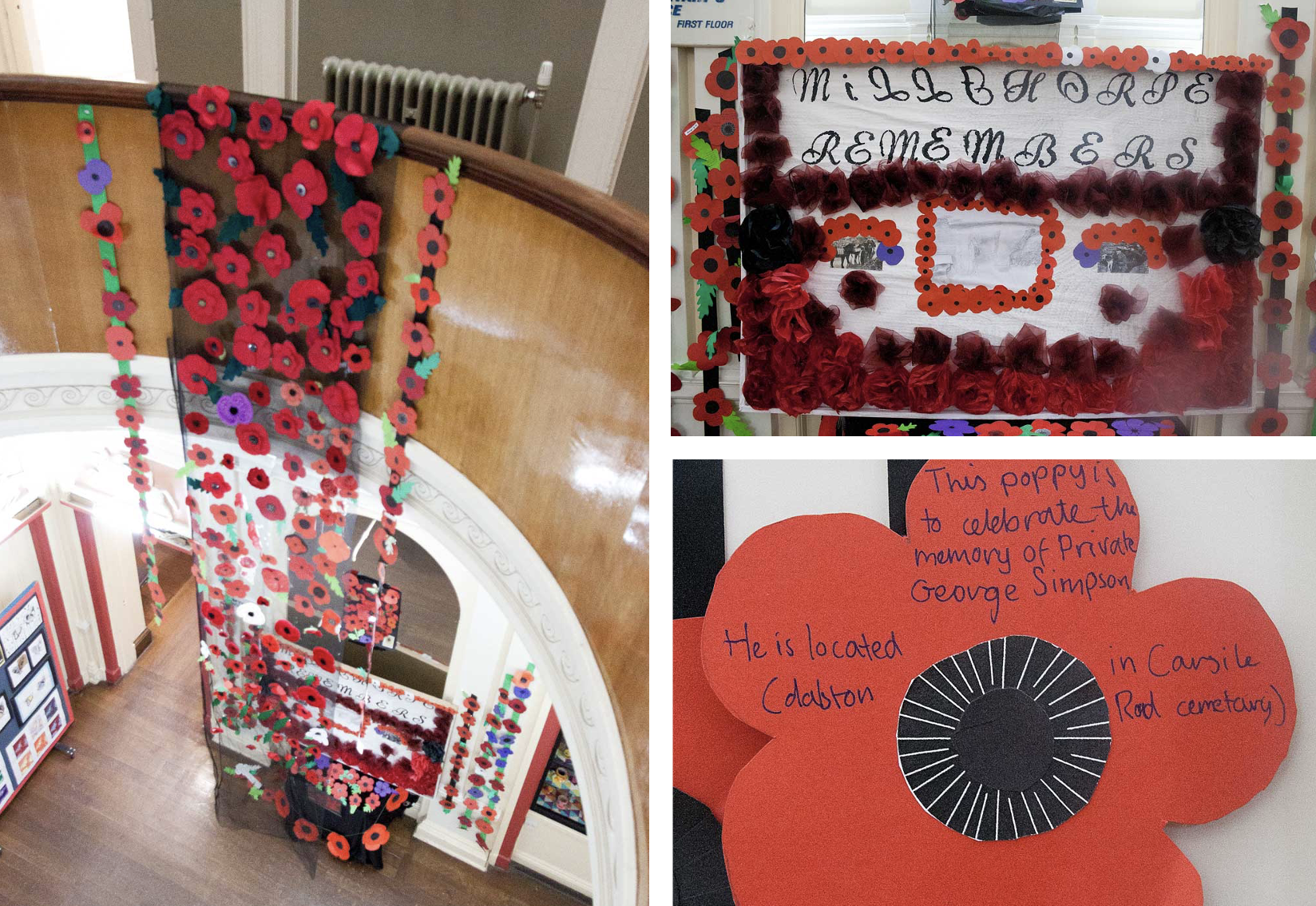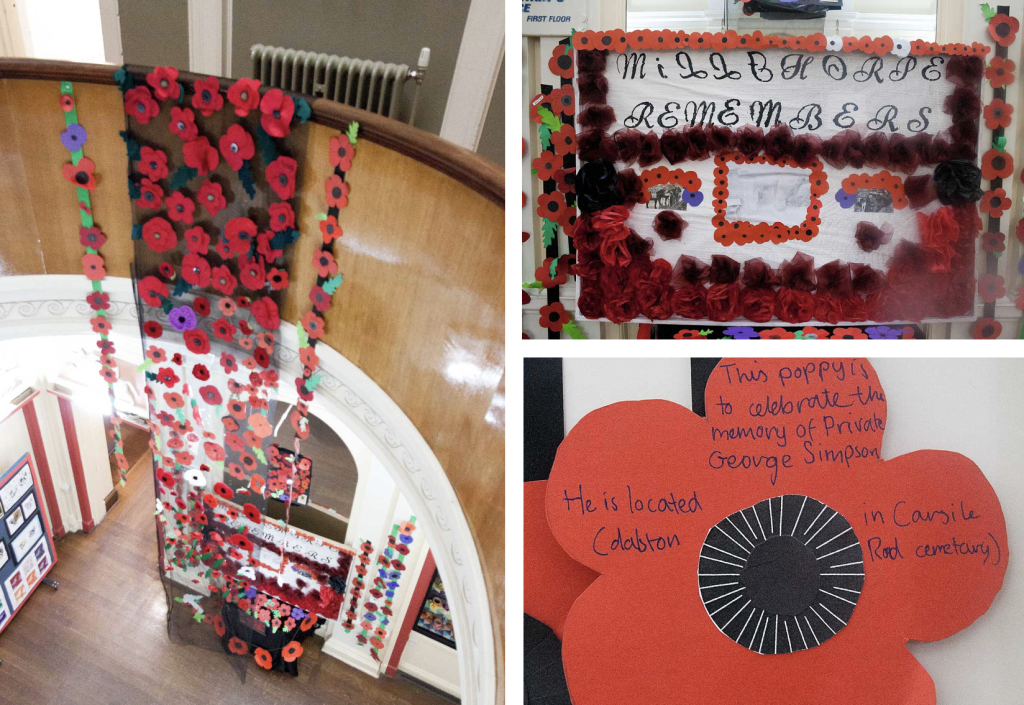 Anti Bullying Week
Next week, we are supporting Anti Bullying Week, which is coordinated by the Anti-Bullying Alliance. It will take place from 14 to 18 November 2022 and has the theme Reach Out. The week will kick off with Odd Socks Day on Monday 14 November, where everyone is encouraged to wear odd socks to celebrate what makes us all unique.
We have also held assemblies and everyone will have the opportunity to watch a student drama performance on the theme of anti bullying next week.
World Cup menu
In celebration of the upcoming World Cup 2022, our catering partner, Dolce, are planning to serve up a host of international dishes. From Monday 21 November, students will be able to sample dishes from two of the countries of teams who are playing each day. You can see the menu for 21-24 November here.
Maths news
The Maths Department were delighted to award the Mathematician of the Month certificates for November. If you weren't chosen this time, fear not as you may be a December winner – keep up all the hard work.
Here's this week's puzzle, or more precisely brain-teaser, courtesy of the splendid 'Maths is Fun' website to get you in the 'World Cup: Qatar 22' mood.
Consider this example of Simpson's Paradox:
You and Sam go to football practice. Last week, you scored 2 out of 10 shots at goal and Sam scored 3 out of 10. Who was better? This week you score 53 out of 100 shots and Sam scores 6 out of 10. Who's better? Let's consider both weeks in total – you score 55 out of 110 and Sam scores 9 out of 20. Who's better? What is going on? How fair is the comparison?
Safeguarding
If you have significant concerns for the welfare of a child, in addition to being able to contact Mrs Cole or Ms Simpson during school hours by emailing safeguarding@millthorpe.southbank.academy, you may wish to make direct contact with the York MASH (Multi-Agency Safeguarding Hub) on T: 01904 551900, option 3. They operate an out-of-hours service so concerns can be raised with them at any time.