A message from Ms Greenhalgh
I hope everyone has had a good week. School has seemed quiet without our Year 11 students, but we're looking forward to seeing them all at the Year 11 Leavers Assembly on Monday 3 July. A reminder that students should arrive from 11.15am at the Philadelphia Street entrance please.
We're also looking forward to welcoming our next cohort of students into school for their transition events next week. New Year 7 students and their families will visit us on the evening of Monday 3 July and then the students will spend the day with us on Wednesday 5 July.
Parents and carers should have received our letter about the National Strike Days taking place next week. On Wednesday 5 July, we will be closed to all current students to allow the Year 6 transition day to go ahead. On Friday 7 July we will be open to Year 7 only, who will be going on a Geography field trip to Bolton Abbey. We have contacted families of vulnerable students directly, but please do make contact if you have any questions. You can see the full letter about the National Strike Days here.
Last night, our Summer Concert took place in the main hall and as always, it was a super showcase of performances from our many talented students. Thank you to the Performance team for making the event happen and special thanks to Mr Jackson, as this was his last Spring Concert before he leaves us at the end of term. I hope some of you can join us next week to see some more student work, this time from our Year 11 Art students. Further details about the exhibition can be seen below.
Well done to our awesome athletes who ran, threw and jumped out of their skins at the York and District Athletics Finals earlier this week. They put on some amazing performances so well done to them all. Mr Boothman has provided a full round-up below.
And finally from me, congratulations to those students who have received a Golden Ticket this week and to those students who were nominated by their faculty to have hot chocolate with me earlier today. They are: Kasi (Year 9), Alex (Year 10), Grace (Year 9),  Finlay (Year 10), Jasmine (Year 9), Matthew (Year 8), Harry (Year 8),  Daisy (Year 10), Jessica (Year 7), Ericka (Year 7), Tilly (Year 8), Noah (Year 8), Poppy (Year 10) and Jordan (Year 8).
We'll be back on Monday for an 'A' Week. I hope you all have a lovely weekend.
With best wishes,
Gemma Greenhalgh
Headteacher
Year 7 trip to Bolton Abbey – 7 July
A reminder that Year 7 Geography students will be going to Bolton Abbey on Friday 7 July. Can ALL parents/carers please ensure they have signed the consent form via ParentPay.
If your child is a Pupil Premium student then their funding will cover the cost of the trip but we still need you to complete the consent form.
Full details about the trip can be found here.
Year 7, 8 and 9 trips – 19 July
A reminder that payments for the Year 7, 8 and 9 trips to Flamingo Land or Yorkshire Wildlife Park trip on Wednesday 19 July must be paid by Monday 3 July please, unless arrangements have already been made. Payments should be made on ParentPay.
Year 11 GCSE Fine Art exhibition
An exhibition of current Year 11 GCSE Fine Art students' work will be on display in D6 and D7 on Wednesday 5 July from 5.00-7.00 pm. We hope you can join us to celebrate the fantastic creative achievement of our hard working students!
Entry to the Creative Faculty is via the lower door of D block at the top of the main school drive.
Summer Holiday Reading Challenge!
The benefits of reading are endless. It improves creativity, imagination, vocabulary, the ability to learn, concentration and attention span and writing skills. It can also reduce stress, boost empathy, develops understanding of the wider world, and some studies even report it can help us to live longer!
We will be launching a whole school reading strategy in September, but we wanted to set our students and staff with a Summer Holiday Reading Challenge. Students simply need to be photographed reading a book in an obscure or unusual place over the holidays.
Please send any photographs to reading@millthorpe.southbank.academy. Please include your child's name and year group (their year group next year) when sending the photographs. Alternatively, you can tweet this information, tagging @MillthorpeSch and/or using the hashtag #MillthorpeReads
There will be prizes for the best submissions in each year group, and one for the staff too!
If you need inspiration, please take a look at the attached.
York District Athletics Finals – review and results
Eighteen Millthorpe students represented the school at the District Athletics finals on Tuesday 27 June. The finals saw a meeting of the best young athletes from York and District, and to actually be representing their school at such an event was a huge achievement in itself.
All of the students competed brilliantly with some leaving the event as district champions:
District Champions (1st place)
Theo Clark (Y9) 800m: 2 min 20 secs
Juliette Macquin Jones (Y7) Hurdles: 11.99 secs (school record) and 200m: 29.87 secs
Rowan Whittaker (Y9) 300m: 37.34 secs and High Jump: 1m 55cm
District Runner Up (2nd place)
Jack Cahill (Y7) 1200m: 4min 18.02 secs
Ewan Waddington (Y9) 1500m: 4min 53.62secs
Isla Forsdyke (Y10) Discus: 17m 69cm
Zoe Bind (Y9) Shot: 7m 20cm
District Third place (3rd place)
Josie Cook (Y7) 1200m: 4min 47secs
Leo Forsdyke (Y7) 800m: 2min 40secs
Will Muskett (Y9) High Jump: 1m 45cm
4th place
Sophie Norton (Y7) 100m: 15.71 secs
Oliver Rogers (Y8) Javelin: 23m 10cm
Milo Metcalfe (Y8) Shot: 8m 3cm
Dylan Blaker-Pugh (Y9) 100m: 13.54secs
5th place
Ralph Smith (Y10) 800m: 2min 18.02secs
Joe Martell (Y10) 200m: 27.82 secs
8th place
Jem Campbell (Y10) 100m: 12.83secs
Commiserations go to Oscar Smith who struggled to get a measured throw despite landing his javelin flat. In the previous round, Oscar broke the Millthorpe School javelin record, and although he was not placed this year, he should be very proud as his distances were competitive.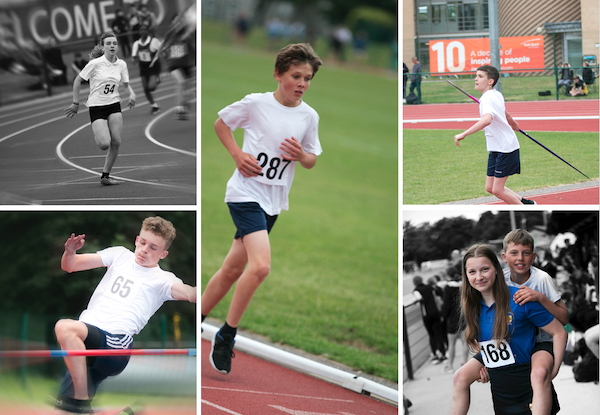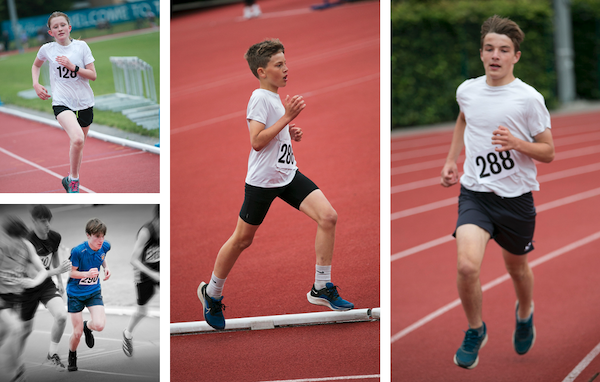 The PE department would like to congratulate each and every one of the students who took part in all three of the organised athletics events over the summer term. It was our absolute pleasure to work with you all in this extra-curricular capacity. We look forward to next year's athletics programme, and of course, the upcoming Sports Day on 11 July.
– Mr Boothman
Ski trip 2024 – Sportwelt Amade, Austria
Mr Bootham and team will be taking a group of students on a ski trip to Austria once again next year. The trip, which will take place during the Easter holiday from 22-29 March, will cost £1150 and is open to students currently in Years 7, 8 and 9.
If your child is interested, please take a look at Mr Boothman's letter and presentation. You can download the consent form here.
Miss Lancaster to take on Yorkshire Three Peaks
Science teacher, Anna Lancaster, is taking to the Yorkshire hills on 15 July as she embraces the Three Peaks Challenge with a large group of friends.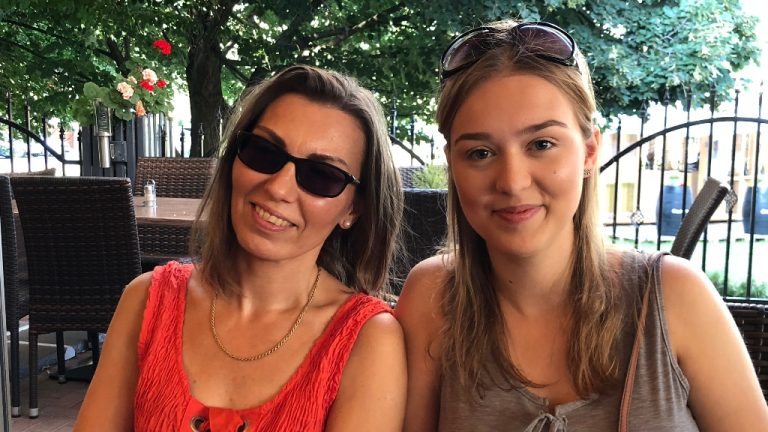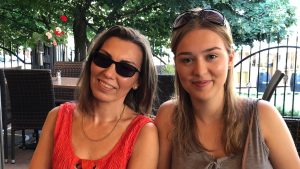 Anna's mum, Andrea, suffered a subarachnoid haemorrhage earlier this year, an extremely dangerous, life-threatening condition that results in bleeding both within and around the brain. She was rushed to Addenbrooke's Hospital in Cambridge where she underwent life-saving brain surgery. Andrea received incredible, world class care and support at the neurology unit at Addenbrooke's but still has long and challenging recovery ahead of her. She is now receiving support through Headway, a charity which works to improve life after brain injury by providing vital support and information services.
Anna and her friends will be taking the 24-mile Three Peaks Challenge to raise money for both the Addenbrooke's Charitable Trust and Headway, two incredible organisations that have made it possible for Andrea to rebuild her life.
You can read the full story on Anna's fundraising page here, where you can also donate if you wish.
#WakeUpWednesday – A guide to Amino
Amino is a platform where users can discuss their views on countless hobbies and interests. This convention-style platform can be great for young people to discuss their hobbies with like-minded individuals, but a lack of age verification, inappropriate content, contact from strangers and rewards for daily usage are all causes for concern. Please take a look at National Online Safety's excellent guide and discuss this with your child(ren).
Post-16 Open Evenings
Post-16 providers within the city will be holding Open Evenings for Year 11s beginning in the autumn term. Dates for your diary are below:
All Saints School: Wednesday 15 November
Archbishop Holgate's School: Thursday 9 November
Fulford School: Thursday 16 November
Huntington School: Tuesday 7 November
Joseph Rowntree School: Tuesday 14 November
York College have a number of events on the following dates:
Thursday 19 October 2023, 5.30-8.00pm
Wednesday 8 November 2023, 5.30-8.00pm
Saturday 25 November 2023, 10.30 to 12.30pm
Monday 5 February 2024, 5.30-8.00pm
Tuesday 19 March 2024, 5.30-8.00pm
Thursday 20 June 2024, 5.30-8.00pm
For further information please visit the school/college websites or speak to Miss Watts, Careers Lead.
Apprenticeships
Resources
Apprenticeships are increasingly becoming a popular choice for students considering their post-16 pathways. They are designed by employers so the training reflects the skills, knowledge and behaviours an apprentice will need for a particular occupation. Apprenticeship training is of a high standard and only training providers who are on the register of apprenticeship training providers can deliver the training.
The June edition of the parent/carers guide to apprenticeships is available on the Apprenticehips.gov website and they have also published a guide for care experienced young people or care leavers.
Apprenticeship Recruitment Event
City of York Council and On Track are hosting the York and North Yorkshire Apprenticeship event on 19 July (4.00-7.00pm) at the Creative Centre, York St John University. This event is open to school and college leavers, along with any career changers. Come along and meet with recruiting employers from across the region who are hiring for September.
Family Matters York – Parenting event
There are still a few places left on the 'Mind of Their Own' parenting course run by Family Matters York. The event takes place tomorrow. Further information and booking details can be found here.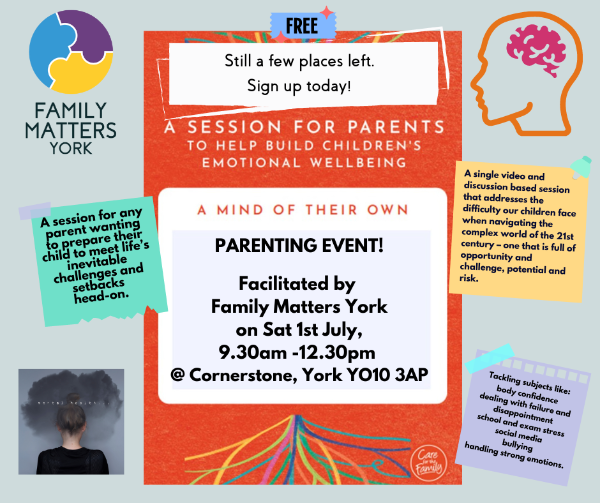 Fulford Albion U16s seeking new players
Fulford Albion U16s football team are looking for new players to join them for the upcoming season. An open trials day will be held on Sunday 9 July, 10.00-11.30am at Fulford School.
They are ideally looking for current Year 10s although very good Year 9 players will be considered.
Further information can be obtained from Adrian T: 07581 042280 or Seb T: 07734 965889.
Safeguarding
If you have significant concerns for the welfare of a child, in addition to being able to contact Mrs Cole, Mrs Cooper or Mr Beever during school hours by emailing safeguarding@millthorpe.southbank.academy, you may wish to make direct contact with the York MASH (Multi-Agency Safeguarding Hub) on T: 01904 551900, option 3. They operate an out-of-hours service so concerns can be raised with them at any time.