A message from Ms Greenhalgh
It's been a pleasure to be back in school this week after the half-term break. Our Year 11s are continuing to take their GCSEs and their attendance at revision sessions has been outstanding. Well done to our Year 9s too who have taken their end of year assessments this week. Next week, it's the turn of students in Years 7, 8 and 10. We know that some students find assessments tough, so as always if your child is struggling, please do contact us and we'll do all we can to support them.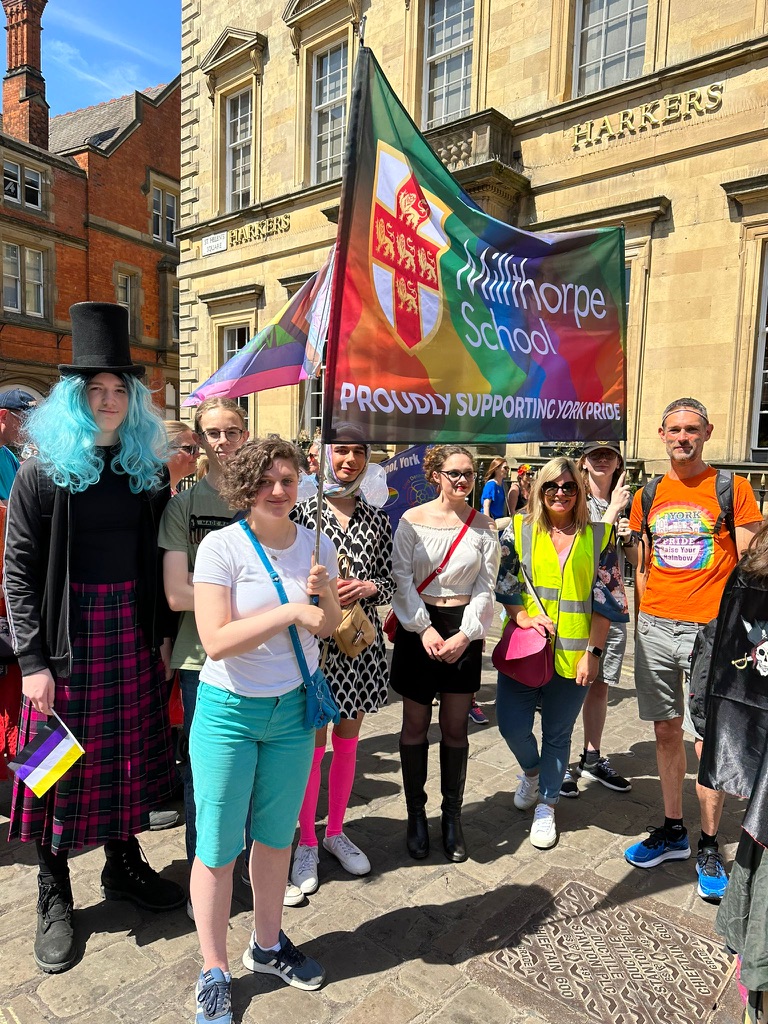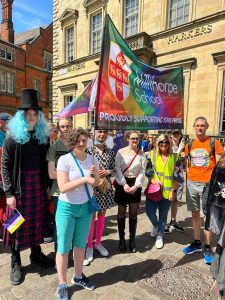 Thank you to all those who came along to support the school at York Pride last weekend. It was incredible to be part of such an important and happy event which took place in beautiful sunshine.
Now that the weather is turning warmer, please remember to send your child(ren) to school with a refillable water bottle which they can replenish during the day. We've let students know that blazers are no longer required for the remainder of this term, although they can choose to wear a blazer or a school jumper over their shirt and tie if they wish.
Well done to all those who have received a Golden Ticket this week and to those students who have been nominated by their faculty to enjoy a hot chocolate with me today. They are: Ava, Anya, Elinda, George, Anya, Tom, Max, Will, Elsie, Freya, Ralph and Jack.  Keep up the great work everyone!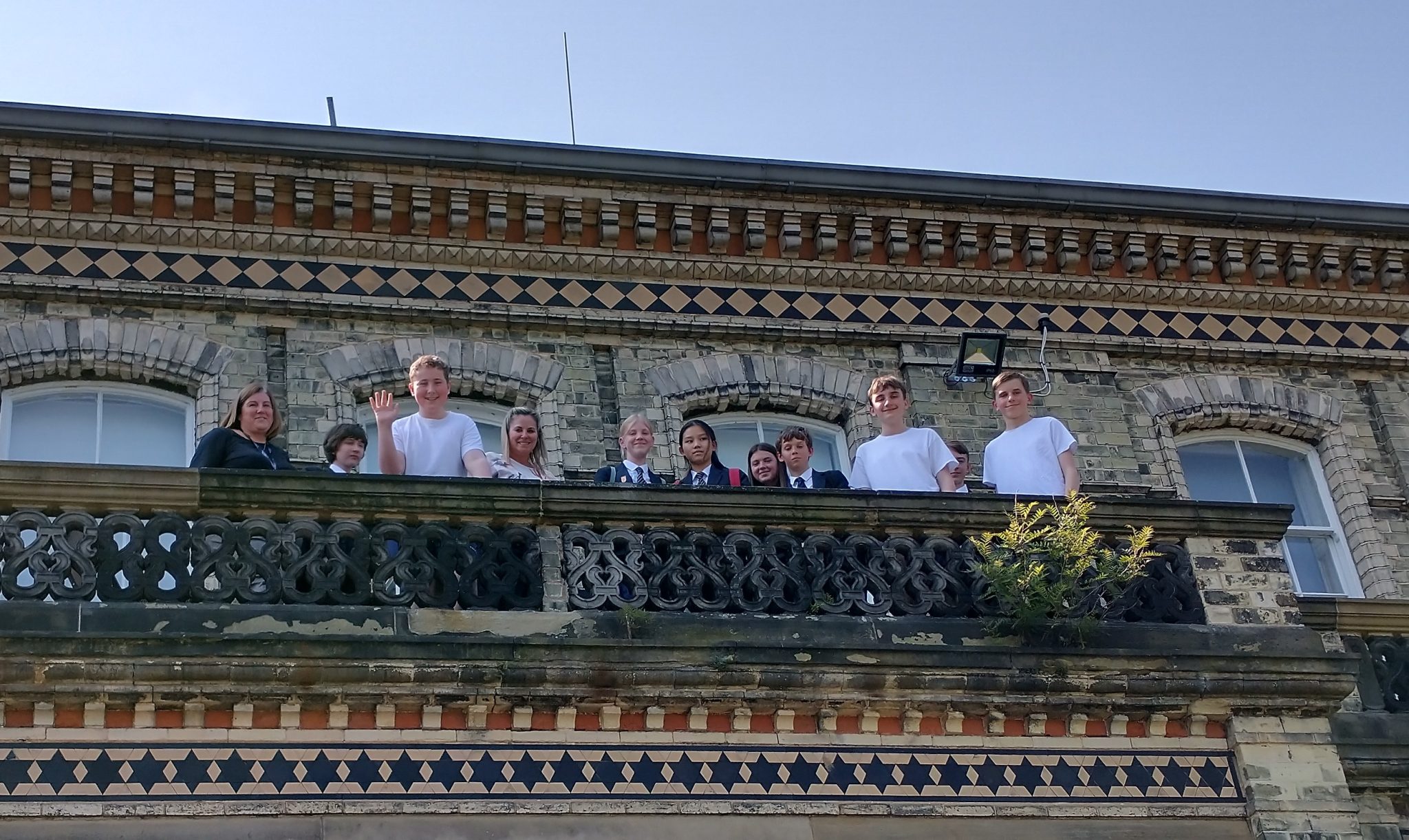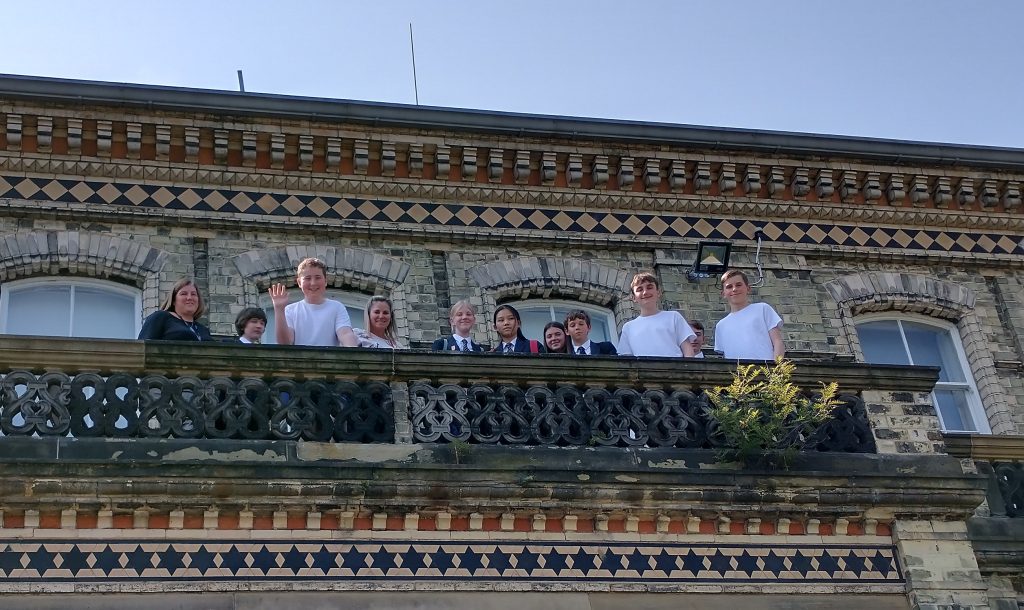 I'll look forward to seeing everyone back in school on Monday, for a 'B' Week. Enjoy the sunny weekend!
With best wishes,
Gemma Greenhalgh
Headteacher
End of year exam/revision information
For full details about what your child(ren) need to revise for their end of year examinations, please take a look at the following links.
If you have any questions please contact Mrs Armitage.
Congratulations to our SENDCo
Huge congratulations to Miss Wright, our Assistant Headteacher: Inclusion & SENDCo, who got married over the half-term break and became Mrs Norman.
If you need to contact her, please note that her new email address is m.norman@millthorpe.southbank.academy.
Year 8 Geography trip to Flamborough and Mappleton
As part of the Key Stage 3 Geography curriculum, we will be taking all Year 8 geographers for a day of field studies to the East Yorkshire coast on Friday 7 July. Students will find out more information about the trip from their class teacher next week but parents can find full details about the trip here.
All Year 8 students are expected to attend the trip; if there are any concerns, please speak to a member of the Geography team.
Year 11s, please donate your uniform to the EcoLaundry
Our EcoLaundry provides affordable items of uniform, all of which are clean and in excellent condition. We are however running low on stock again and would like to make a plea, particularly to our outgoing Year 11 students, to donate their uniform and PE kits when they leave school. We will also gratefully receive any donations of revision guides.
Uniform and books can be brought into the School Office any weekday between 8.00am – 4.00pm, and we will also be organising a big collection of items at the Year 11 Leavers Assembly on Monday 3 July.
Athletics success
Congratulations to the Year 7 and 8 students who competed in the first round of a local athletics competition yesterday against pupils from other York schools. A number of our students qualified for the semi-finals which will be held at York University on Wednesday 14 June.
Our qualifiers are:
Jack Cahill 1200m (1st)
Josie Cook 1200m (2nd)
Leo Forsdyke 800m (1st)
Freya Barker 800m (2nd)
Joseph Dodd 300m (1st)
Reuben Richards 300m (4th) High Jump (4th)
Will Atkins 200m (2nd)
Juliette Macquin Jones 200m (1st)
Rosie Fern 200m (2nd)
Sophie Norton 100m (3rd)
Ruby Lee 100m (3rd)
Oliver Rogers Javelin (3rd)
Milo Metcalfe Shot Put (1st)
A great achievement, and we wish them well in the semi-final.
A guide to apprenticeships webinar
The LMP Education team is hosting a FREE webinar for candidates looking for an apprenticeship or those wanting information surrounding apprenticeship career options. This webinar is suitable for school/college leavers, parents/carers and those considering starting an apprenticeship this year.
This event is taking place via Zoom on Wednesday 14 June at 4pm. Further information can be found here.
YIK's Parent Carer Forum
To find out more about events and support available from the YIK Parent Carer Forum, please take a look at their latest newsletter here.
#WakeUpWednesday guides
Anime
This excellent guide from National Online Safety (NOS) focuses on Anime, something that is very popular with a number of students. Please take a look.
A parent and carer guide to OmeTV
OmeTV is an app that causes us concern for our students if they are using it. It encourages users to "make friends" with people from around the world and is primarily used for video calls. Whilst the site has an age restriction of 18 (due to the possibility of inappropriate material), there is no way of verifying this and users simply need to click a button to confirm that they are over 18 in order to join video calls, share images and send direct messages (DMs) to strangers.
Please take a look at this excellent guide from NOS and speak to your child(ren) and check their devices to see if they are using this app. Our strong advice would be to instruct them to delete it.
Safeguarding
If you have significant concerns for the welfare of a child, in addition to being able to contact Mrs Cole, Mrs Cooper or Mr Beever during school hours by emailing safeguarding@millthorpe.southbank.academy, you may wish to make direct contact with the York MASH (Multi-Agency Safeguarding Hub) on T: 01904 551900, option 3. They operate an out-of-hours service so concerns can be raised with them at any time.